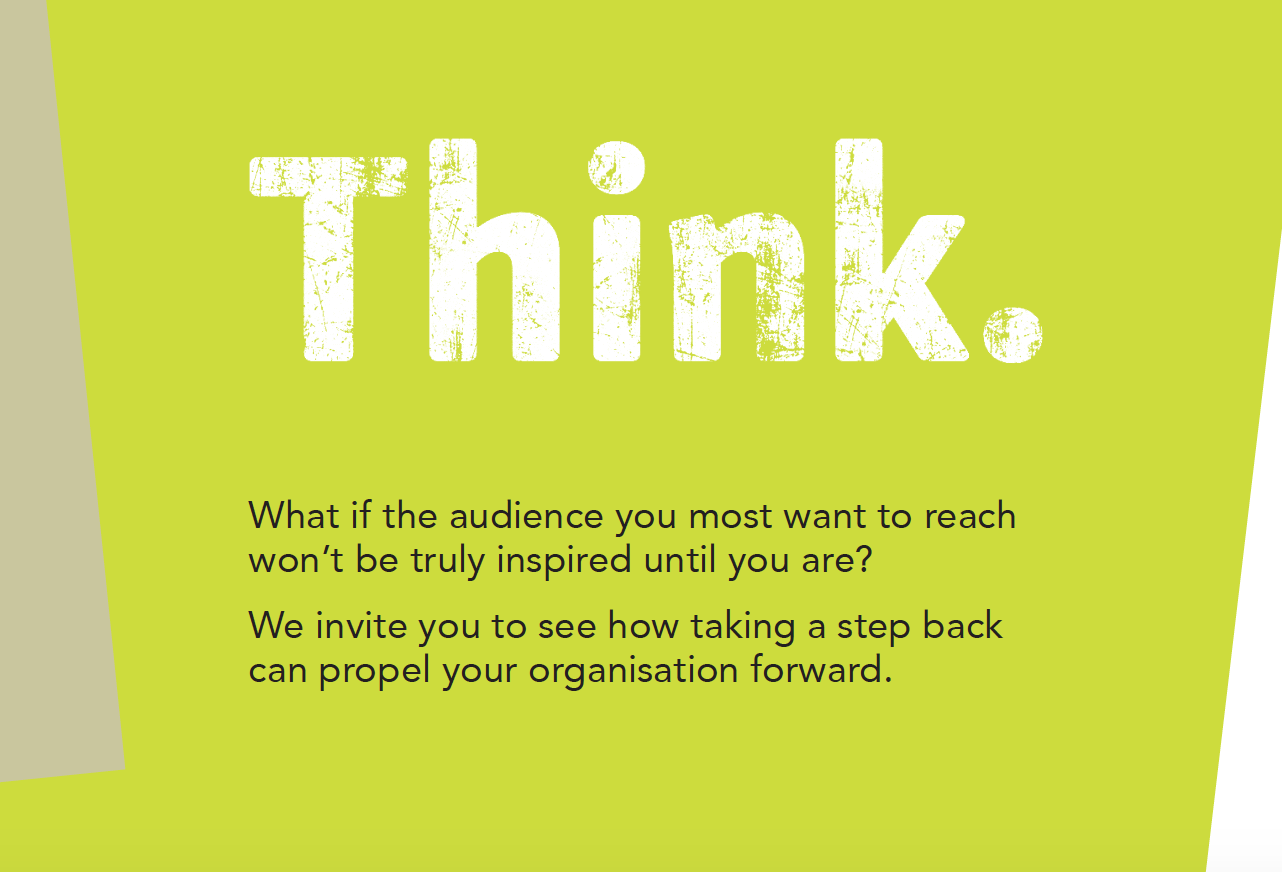 Over the years I have worked on many creative projects with Paul Warrington of TCE Creative - for clients ranging from St Paul's Cathedral and Middle Temple to KBX and parkrun.
Paul invited me to help him devise a simple print piece to hand out to potential clients. By folding a piece of A4 just twice, we created a trio of panels - Think, Create and Engage - that spells out the creative process and principles we both believe in.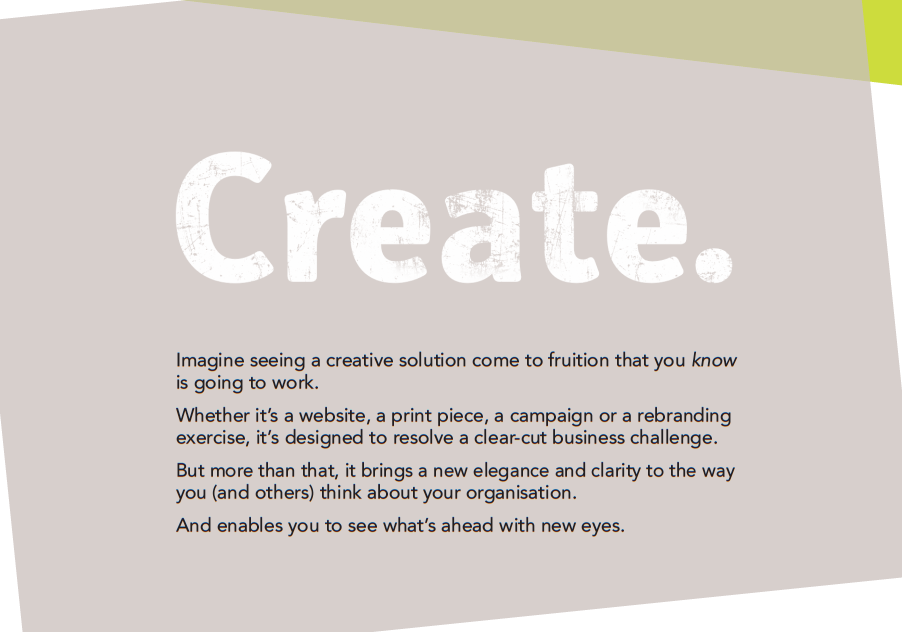 With each unfolding, the size of the panel doubles in size...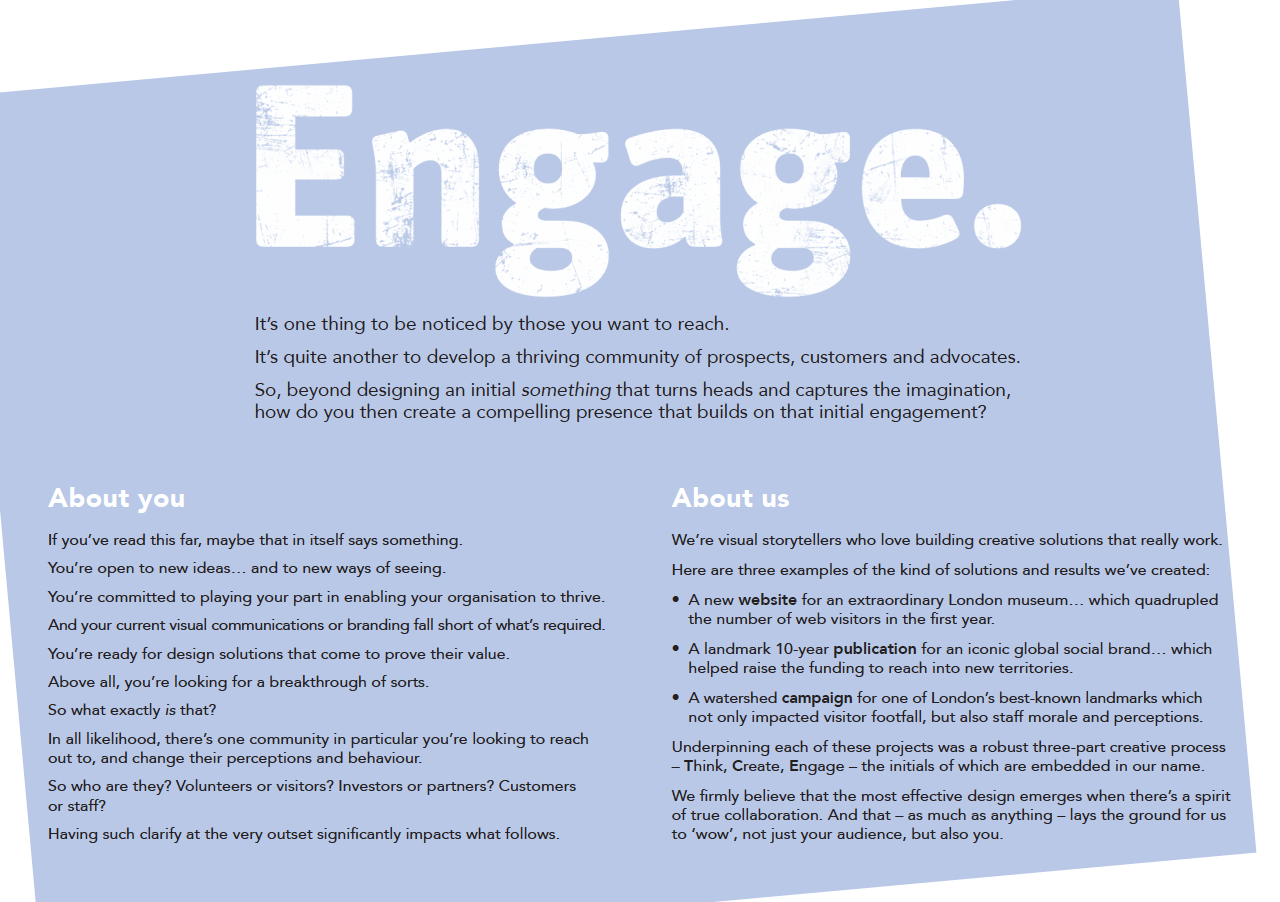 So - the font size IS consistent throughout! It's the size of the panel that varies. Here's the back page and call to action...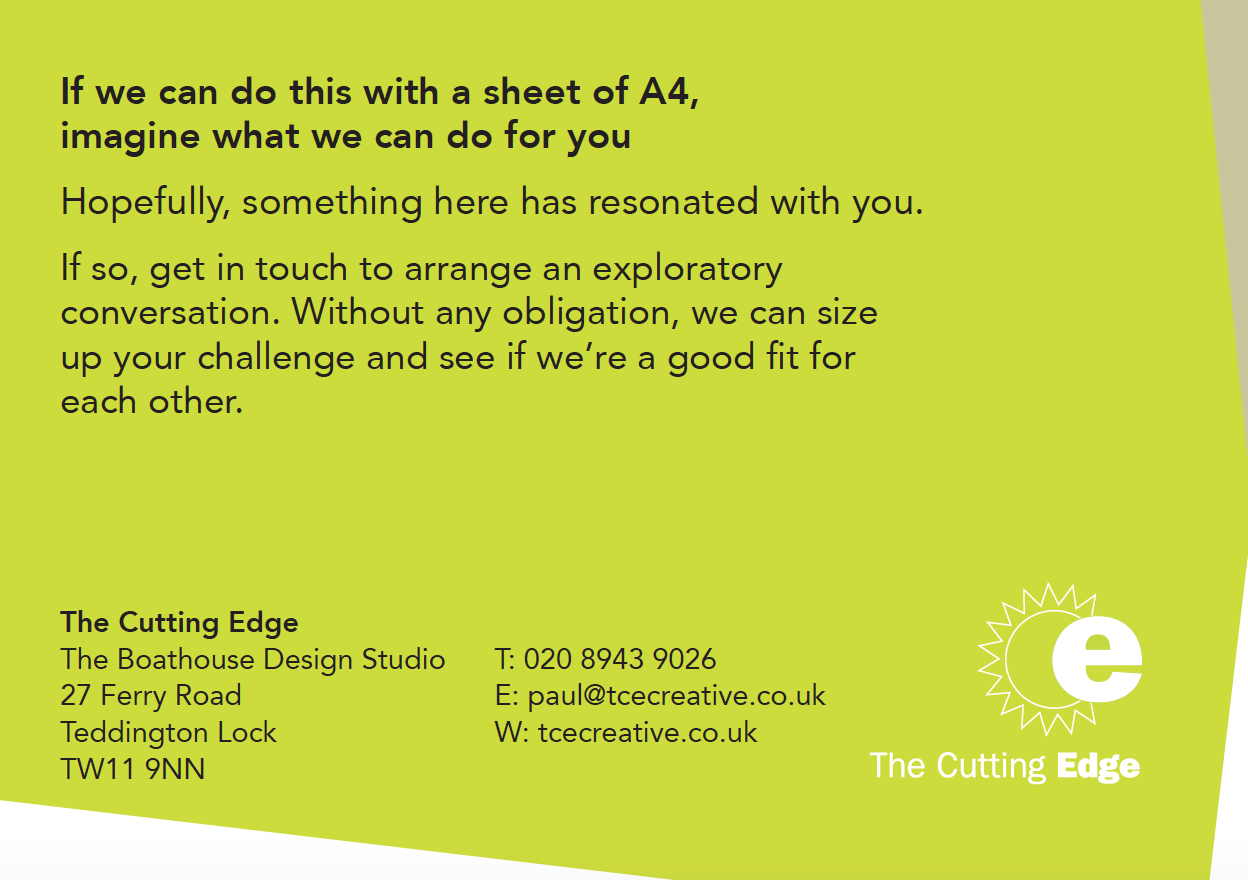 And here - a little closer up - is the copy from the inside spread...