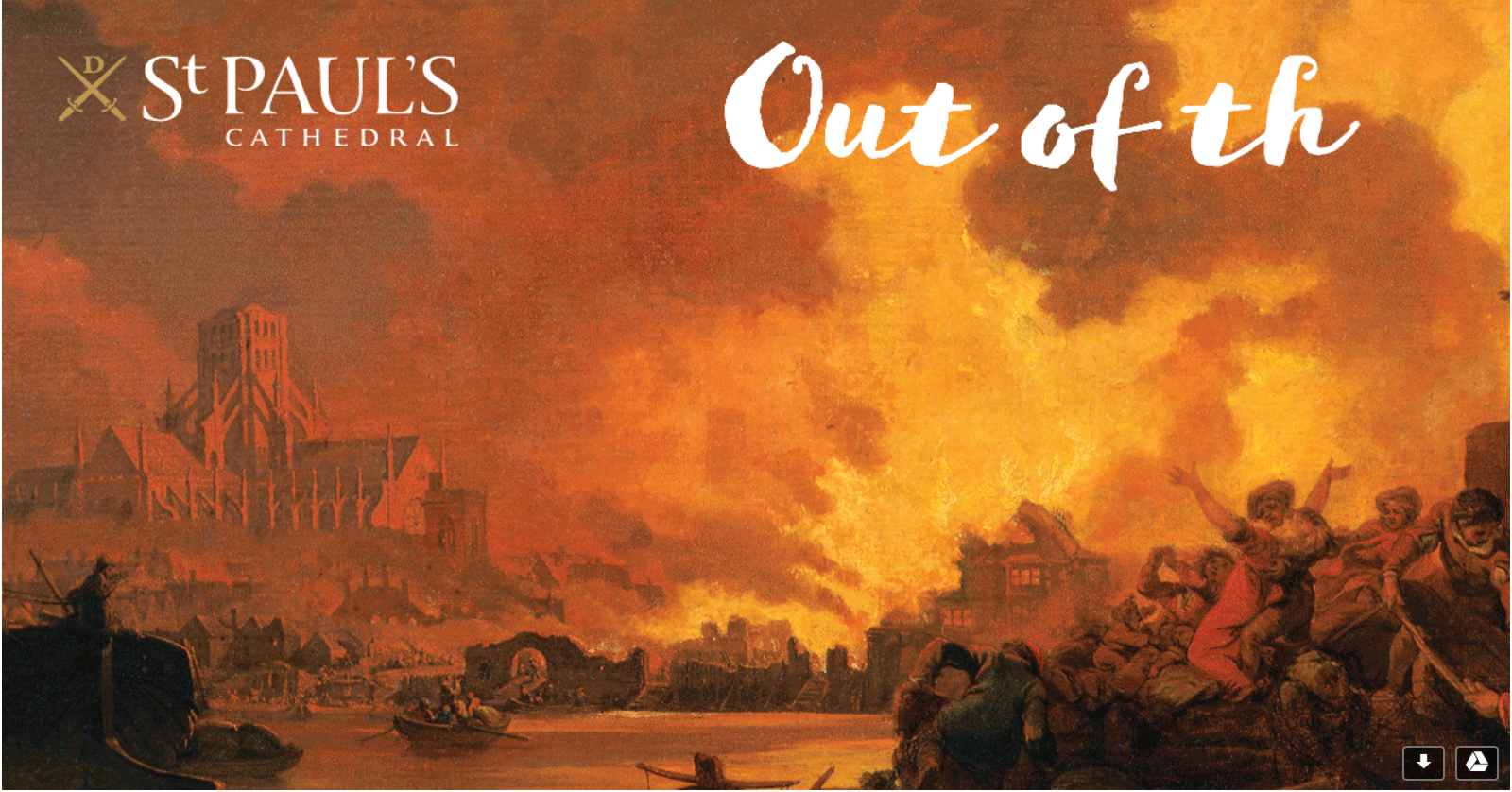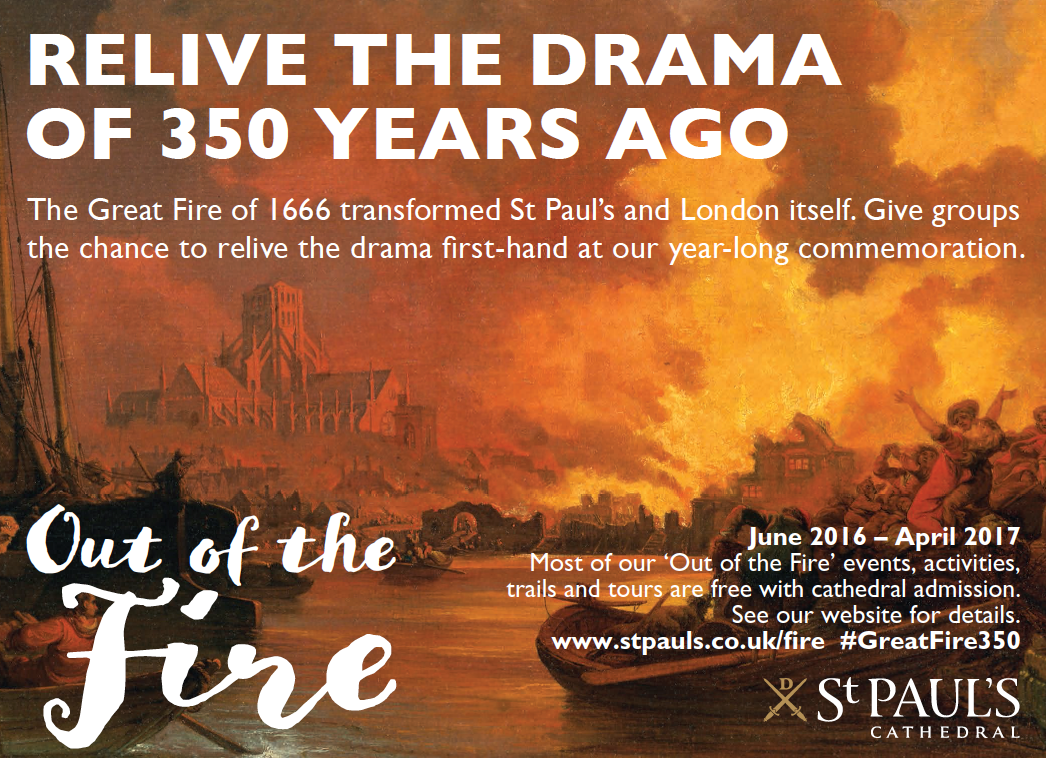 Given the length of the 'Out of the Fire' commemoration, the need to attract visitors throughout the year, and the way that the events varied (especially around the exact anniversary in September), we carved it into three: (i) the Spark; (ii) the Inferno; and (iii) the Phoenix. The following three posters appeared on the railings immediately outside St Paul's...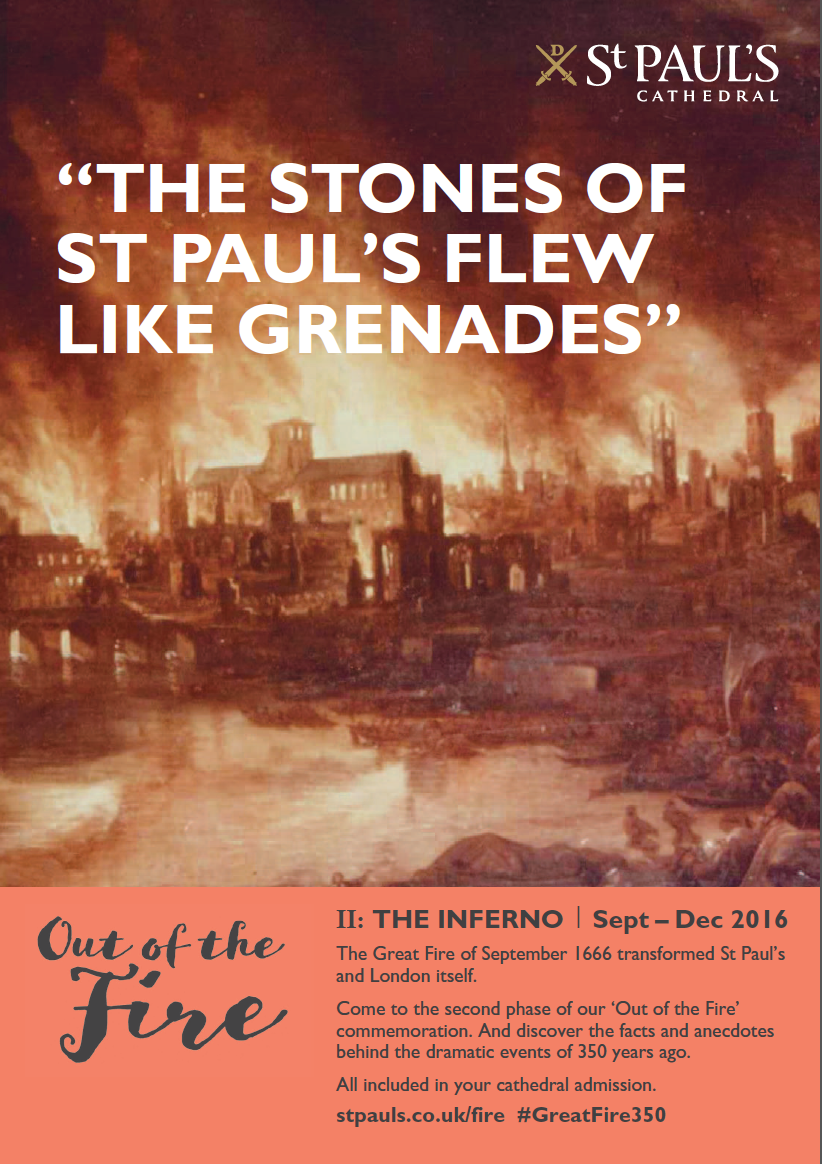 We also created a series of 'Phoenix' posters to explain the 'Out of the Fire' commemoration as a whole; these vary in colour as we move from one phase to the next.
A story about the phoenix... 
In the rebuilding of St Paul's after the Great Fire, the old site had to be cleared of charred rubble, and new foundations set out. One day, Wren was on site and sent a labourer to fetch a stone to use as a marker. He came back with a fragment of broken tombstone; on it was carved the Latin word 'resurgam'. ("I  shall rise again".) This same stone can be seen today above the door of the South Transept.

We also created a Listings brochure that was handed out just prior to the exact anniversary (2nd - 4th September).
Next time you're passing the South Transept at St Paul's, look up...